Product Sections



























Main Pages















Welcome to Gunton's online store.
We hope you enjoy your visit and find something to tickle your tastebuds!


New Ranges


We are adding a plethora of new products during 2013.
These include;

Pasta for children including Scooby Doo and Simpsons shapes
Dobla Chocolate Dessert Cups,
Thursday Cottage Curds and Diabetic Preserves
Guntons Cookies
and Herbs and Spices that may be harder to find elsewhere.

With more to come!!

Carriage charges to most UK mainland addresses held for 2013



Any Standard Carriage order between1.0Kg and 25Kg will now cost one price. All smaller orders sent by First Class mail

The following postcodes are affected by premium charges;
IV, HS, KA27 or 28, PA20-49, PA60-78, PH17-26,
PH30-PH44, PH50, ZE, BT, IM, TR21, TR25, PO30-41
GY and JE.
If you have one of these postcodes please use the
Highlands and Islands option at the checkout.

Please read the carriage charge terms HERE for more detail
Delays with your order may occur if the wrong option is chosen.

Colchester Recalled
Colchester Recalled is a voluntary group compiling an archive of recorded memories about Colchester & District over the past 100 years.

They publish a magazine called 'Colchester Recalled' full of photos and local people's memories which can be purchased for £1.50 at Gunton's in Crouch Street or HERE. All proceeds go to Colchester Recalled to further their work.

We are proud to be the first sponsors of this oral archive, preserving the memories of many Colcestrians for future generations.
Best Selling Items
Black Bomber

£1.80


A black wax covered, extra mature, cheddar from Wales. Rich, creamy and full of flavour. Made with pasteurised cows milk and suitable for Vegetarians.
find out more

Masala Mix

£4.75

Spice mix for making a classic masala curry. The picture is the medium variety. Spicy but not too hot.
Also available as a mild sauce mix, spicy and flavoursome but not hot.
The hot variety is full of flavour and heat, whilst not being so hot that the flavour is lost.

Add 750g of chicken, meat or vegetables of your choice.( more if meat is on the bone)

Approx 200g. Serves 4.
find out more

Wilkins Strawberry Conserve

£2.19

Size / Weight:
340g 12oz
Ingredients:
sugar, strawberries, pectin, citric acid
find out more

Farmhouse Pork Pate

£2.99

88.5% Pork. Medium / coarse old style pate. 180g Jar.
find out more

Colombian Coffee with various flavourings.

£3.29


Freshly roasted Colombian coffee with flavours.
Ground for use in cafetiere or filter.

Our current range includes:

Almond Amaretto: Great combination, true Italian flavour
Caramel Fudge: Caramelised brown sugar with toffee overtones
Celebration: Brandy, hazelnut, cinnamon and vanilla flavour
Cinnamon: Warm, sweet and spicy. Just like freshly baked pastries
Creamy Macadamia: Australian nut sensation
Irish Whiskey Cream: Delicious taste of whiskey liqueur
Rich Chocolate: Rich chocolate flavour and great aroma
Rich Hazelnut: Wonderfully nutty
Smooth Vanilla: Superb 'French vanilla' taste.
Maple and Pecan: Rich and nutty. Not too sweet
Spiced Jamaican Rum: Warming spicy flavour

Each pack is 125g.

Please choose a flavour from the dropdown menu below.


find out more

High Grown Golden Nepalese Tea

£3.95

This high grown golden Nepalese has replaced our previous Nepalese High Grown Tea. It is an even better quality tea.

Tea production in Nepal started off sponsored by the government. The tea estates are on the slopes of the Himalayas. This large leaf Nepalese tea is mild and aromatic. Similar to a Darjeeling. Muscatel flavour with a hint of almond. Most tea is consumed in Nepal itself. Only small quantities go into export. Brew for 2-2.5 minutes.

Limited Stocks Available
find out more

New Products

Gordon Rhodes No Hurry Curry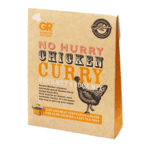 £1.69
Great curry mix for the slow cooker. No pre-cooking/browning of the meat necessary.

Also usable in conventional pan cooking. 75g.


find out more

Gordon Rhodes Chilled Out Chilli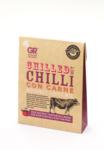 £1.69
Great chilli mix for the slow cooker. No pre-cooking/browning of the meat necessary.

Also usable in conventional pan cooking. 75g.


find out more

Gordon Rhodes Slow Comfortable Stew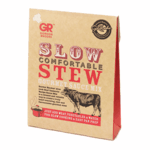 £1.69
Great stew gravy mix for the slow cooker. No pre-cooking/browning of the meat necessary.

Also usable in conventional pan cooking. 75g.


find out more

Wilkins Earl Grey Teabags

Wilkins Darjeeling Teabags

Wilkins Breakfast Teabags