Product Sections































Main Pages















Welcome to Gunton's online store.
We hope you enjoy your visit and find something to tickle your tastebuds!


Christmas Range 2013


Our huge Christmas range of fine food is coming into store. Now!!!
We have put a range of baskets and hampers on this website here which are available to order now for delivery nearer Christmas.
Please bear in mind stocks are limited on some of these products but we run a bespoke hamper service along side these set baskets. We can usually make a similar gift if stocks of these pre-made baskets run out. Please call us on 01206 572200 for this service.

Christmas fare including, stollens, panettone, puddings, Bahlsen Christmas Biscuits, Turkish delight, Walkers Shortbread, Border Biscuits and much more arriving during October . We will despatch orders when all items are available. We will email to give you a guide delivery date.


Please choose a product range from the menu on the left to start shopping or browse through the main pages below to find out a bit more about us and our history.
Carriage charges to most UK mainland addresses held for 2013
Carriage for any order between 1.0Kg and 25Kg will now cost one price £9. All smaller orders sent by First Class mail. Exceptions are Highlands and Islands.Please read the carriage charge terms HERE for affected postcode details
Best Selling Items
Masala Mix

£4.75

Spice mix for making a classic masala curry. The picture is the medium variety. Spicy but not too hot.
Also available as a mild sauce mix, spicy and flavoursome but not hot.
The hot variety is full of flavour and heat, whilst not being so hot that the flavour is lost.

Add 750g of chicken, meat or vegetables of your choice.( more if meat is on the bone)

Approx 200g. Serves 4.
find out more

Masala in Coconut and Almond Paste

£4.75

Spice mix for making a this curry. The picture is the mild variety. Mild and creamy.
Also available as a medium sauce mix, flavoursome but not hot.
The hot variety is full of flavour and heat, whilst not being so hot that the flavour is lost.

Add 750g of chicken, meat, fish or vegetables of your choice.( more if meat is on the bone)
and a tin of Coconut milk.

Includes toasted nuts and fruit to add at the last minute before serving.

Approx 250g. Serves 6-8.
find out more

Almond Pasande (The Emporers Favourite)

£4.75

Spice mix for making this creamy smooth classic curry. Medium spiced.

Add 750g of chicken, meat or vegetables of your choice.( more if meat is on the bone)
and 200g of plain yoghurt.

Approx 270g. Serves 6-8.
find out more

Bahlsen Jupiter with Dark Chocolate

£1.89


Spiced lebkuchen covered with dark chocolate. 200g pack.


find out more

Gobi

£4.75



Spice mix for making this creamy smooth classic curry. Medium spiced.

Add 750g of chicken, meat or vegetables of your choice.( more if meat is on the bone)
and 200g of plain yoghurt.

Approx 200g. Serves 6-8.
find out more

French Roast

£1.70

A dark roasted blend of Arabicas. Strong and slightly bitter. We have blended and roasted these coffees so they are ideal for cappuccino and espresso methods of preparation. We hope you agree!
STRENGTH GUIDE 4 ; Medium to Strong.

Per 100g
find out more

New Products

Monte Enebro
£3.80
Produced in La Adrada, Avila. A distinctly goaty soft cheese. Made using Roquefort cultures and unpasteurised goats milk.
find out more

Cotehill Reserve
£2.60
NEW FOR 2013
Made at Cotehill Farm in Lincolnshire with milk from their own herd. A semi-soft, washed rind cheese with a full and robust flavour.
Made with unpasteurised cows milk.


find out more

Binham Blue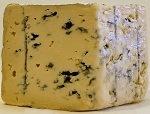 £2.48
East Anglian Made : Norfolk
Made in Wighton, Norfolk. A tangy blue similar to a milder stilton. Good flavour and very popular. Made with pasteurised milk and suitable for Vegetarians.

Please call on 01206572200 if you require a whole cheese as these vary in size.
find out more

Gingerbread House Kit
£8.99


Brown gingerbread house making kit with sugar icing and gummy candies. All parts are edible. Requires 250g of icing sugar, an egg and some cocktail sticks. 500g
find out more

Gutshofer Ziegenkaese
£2.75
A hard cheese which is ripened in cellars for 12 months and is rubbed with caramel towards the end of the maturation process. Great flavour. Akin to a very mature gouda but with a caramel note. Well worth a try if you are looking for something a bit different but still very palettable. Made with unpasteurised goats milk.
find out more

Comte AOP Fort St Antoine Symphonie
£3.20

Few Comte cheeses have the potential to be ripened for more than 16 months. This cheese is specially selected from many thousands of cheeses during the ripening process to be matured up to 24 months. This enhances the already rich flavours and produces a symphonie of enchanting flavours on the pallette.
This type of cheese is one of the most popular in France. It has a melt in the mouth texture and a strong, nutty flavour with a subtle, sweet aftertaste. It is a good all round cheese. AOP. Made with unpasteurised cows milk.
find out more