Local Products
This is a selection of our range of products sourced locally.
If you wish to visit the producers' website please click the images.
Please note ; not all producers have a website.



Wilkins of Tiptree


Wilkins of Tiptree. We stock the entire range of conserves and marmalades.
Along with chutneys, sauces, fruit spreads, honey, Christmas Puddings and gift packs.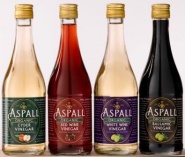 Aspall


A range of cyder and wine vinegars from Suffolk.
Quite simply the finest cyder vinegar available on the market today.
It has a gentle aroma of cyder apples and a full yet rounded taste.


All Natural Bakery

ALL NATURAL bread is completely natural, made in the traditional way: no colours, flavourings, emulsifiers, preservatives or other so-called bread "improvers". The sourdough breads are all made with their own sourdough starters which they have been using for many years. All doughs are mixed at low speed, handled as little as possible and are allowed to rise slowly in order to develop maximum flavour.The different doughs are mixed separately in their own drum to prevent contamination with gluten (Eureka Gluten Free) or wheat (100% Rye).

ALL NATURAL bread is packaged in special FRESHNESS BAGS which keep the bread fresh for longer.

CERTIFIED ORGANIC. Delivered Tuesdays.

Pre-orders taken in the shop or by phone.

Only available to personal callers. Not by mail order as yet.



Coles Traditional Foods

Cole's Traditional Foods, established in 1937, makes products of distinction from recipes which in some cases date back over 150 years.We stock their, ever popular, christmas puddings all year round.



Huntley and Palmers

We stock Scott's Expedition biscuits from their range. A modern version of the biscuits Scott used when exploring the South Pole. We also stock their Chocolate Olivers, an all time classic. Huntley and Palmer are now based in Sudbury, Suffolk.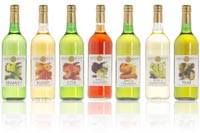 James White Juices


Fruit juices from Suffolk. Apple varieties stocked include Bramley, Cox and Russet. Along with Apple and Blackberry, Pear and Great Uncle Cornelius Ginger Beer. They also produce Big Tom, a tomato and spice drink ideal for Bloody Mary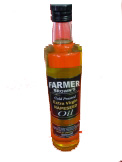 Farmer Browns Rapeseed Oil


We all know that olive oil is good for you and helps to reduce cholesterol levels, but what most people don't know is that cold pressed rapeseed oil is even better!!

Grown and bottled in 8 miles from the store..

Farmer Browns Rapeseed Oil in 250ml and 500 ml.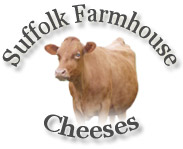 Suffolk Farmhouse Cheeses

Guernsey milk and vegetarian rennet are used to make these cheeses in Coddenham, Suffolk. All well worth a taste.

Suffolk Gold A creamy semi-hard farmhouse cheese, delicately flavoured and a rich golden flavour, delicious eaten with oatcakes or an apple. Also melts beautifully!

Suffolk Blue A creamy rich blue-veined cheese. Soft and luxurious - highly recommended.
Wicks Manor Pork
Based near Maldon, Essex, this farm-based company has won a Gold Great Taste Award for their Smoked Dry Cure Streaky Bacon.We also stock their sausages and back bacon. All pigs reared in large straw lined pens.

Very popular products
Primrose Pork
Free-range pork products from North Essex. Both smoked and unsmoked, back and streaky bacon and sausages stocked. Chops and diced pork usually available. Other pork products available to order.

The East of England has found its Landmark Banger! Robert Moss from Primrose Pork was crowned regional winner with his Traditional Best Pork sausage by legendary cricket umpire and national icon Dickie Bird MBE at his butchers in Great Bromley.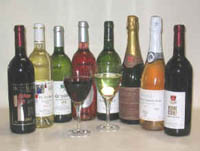 Carter's Vineyard

Based in Boxted on the Essex / Suffolk border, this vineyard produces a range of British wines. We stock ;

King Coel, an English red wine.
Carter's Bacchus, a premium dry white wine.
Orion, an organic, dry white wine.
St. Helena, a medium dry white wine.
Colchester Rosé a dry rosé wine.



Ken Green's Fish
We are supplied with a large range of frozen seafood from their base in Clacton. This includes, cod, haddock, smoked haddock, prawns ( shell on and off ), scallops (queen and king ), tuna steaks, skate wings, salmon steaks, kippers, smoked and peppered mackerel and others.

If you require something specific please ask and we'll try to source it for you.



Maldon Sea Salt


The Maldon Crystal Salt Company has roots firmly entrenched in the past with a tradition the envy of many, yet today it is still a small but flourishing family concern. The key to its continued success lies in the production of a unique product, using traditional natural methods. It is this combination of quality and tradition that has won it international acclaim.

All Natural Fruit and Nut Bars
Fruit and nut bars from Halstead in Essex.
No additives or preservatives.




W & H Marriage and Sons Flours.
Locally milled flours. White, wholemeal in self raising and plain. Malted bread flour and others.
Local Honey
Essex, Suffolk and Norfolk honey and cut comb.
Essex honey always in stock. Others as available.
Our honey comes from around North Essex including Mersea Island and Manningtree.



Colmans Mustard
Colman's products from Norwich. We stock the original mustard (dry and ready mixed) condiments and packet sauces
Stokes
We stock mayonnaises from this Suffolk based producer including plain and chilli.
Locally Baked Bread
We have a delivery of fresh bread daily, which is made as it should be
with no additives or improvers. White, wholemeal or harvester ( granary style ).