Product Sections































Main Pages













Postage for individual gift baskets
All baskets are sent by our couriers wherever possible. If your postcode is one that needs additional payment (Highlands and Islands) please choose the First Class option for the delivery.













PLEASE NOTE :
All baskets are sent individually. If you wish us to pack it with other items from the site, please use the special delivery instructions box (this is after the address details are entered in the shopping cart) to mention this. We will adjust the cost accordingly.
If you are ordering multiple hampers to separate addresses we will email for the recipients adresses when we receive the order or you can forward the addresses, with your order number, to info@guntons.co.uk.
If you are ordering multiple hampers and require them all to one address we will adjust the carriage cost before charging. This will be £9 in total if we can get all the hampers in one package under 25Kg. Each extra package needed will be £9 (less if we can), maximum 25Kg each package.
Any overpay will be refunded to your card whilst we process the order.




New Products

Monte Enebro
£3.80
Produced in La Adrada, Avila. A distinctly goaty soft cheese. Made using Roquefort cultures and unpasteurised goats milk.
find out more

Cotehill Reserve
£2.60
NEW FOR 2013
Made at Cotehill Farm in Lincolnshire with milk from their own herd. A semi-soft, washed rind cheese with a full and robust flavour.
Made with unpasteurised cows milk.


find out more

Binham Blue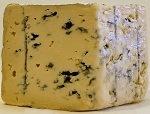 £2.48
East Anglian Made : Norfolk
Made in Wighton, Norfolk. A tangy blue similar to a milder stilton. Good flavour and very popular. Made with pasteurised milk and suitable for Vegetarians.

Please call on 01206572200 if you require a whole cheese as these vary in size.
find out more

Gingerbread House Kit
£8.99


Brown gingerbread house making kit with sugar icing and gummy candies. All parts are edible. Requires 250g of icing sugar, an egg and some cocktail sticks. 500g
find out more

Gutshofer Ziegenkaese
£2.75
A hard cheese which is ripened in cellars for 12 months and is rubbed with caramel towards the end of the maturation process. Great flavour. Akin to a very mature gouda but with a caramel note. Well worth a try if you are looking for something a bit different but still very palettable. Made with unpasteurised goats milk.
find out more

Comte AOP Fort St Antoine Symphonie
£3.20

Few Comte cheeses have the potential to be ripened for more than 16 months. This cheese is specially selected from many thousands of cheeses during the ripening process to be matured up to 24 months. This enhances the already rich flavours and produces a symphonie of enchanting flavours on the pallette.
This type of cheese is one of the most popular in France. It has a melt in the mouth texture and a strong, nutty flavour with a subtle, sweet aftertaste. It is a good all round cheese. AOP. Made with unpasteurised cows milk.
find out more