A selection of our extensive Christmas range.

Many more products are available in store or by phone/mail order.

All products in this section are delivered to us during October.
We will despatch orders when all items in stock
& email with a guide date for despatch.

Please call 01206 572200 if there is an item you require that is not on the site.
We can probably source it for you.

Smaller cost gifts for the foodie.
Packed in jute bags, card cartons.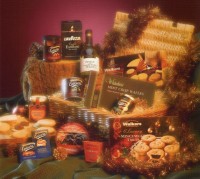 A selection of gift baskets and hampers taken from our vast Christmas range.



Some of our range of savoury biscuits.

We will be adding sweet and further savoury biscuits in the near future.


A small selection from our range of delectable cakes.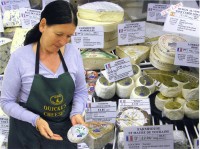 Choose from over 100 cheese from Great Britain and Europe.

Our range includes local cheeses from East Anglia.



A range for those with a sweet tooth.

Fill with your own dessert concoctions. Great for dinner parties.

Colchester Recalled is a voluntary group compiling an archive of recorded memories about Colchester & District over the past 100 years.

They publish a magazine called 'Colchester Recalled' full of photos and local people's memories which can be purchased for £1.50 at Gunton's in Crouch Street or here online. All proceeds go to Colchester Recalled to further their work.

We are proud to be the first sponsors of this oral archive, preserving the memories of many Colcestrians for future generations.

We stock a wide range of products for the making of various types of curry from India and Thailand.
We are still in the process of adding products to this section. Many more to come.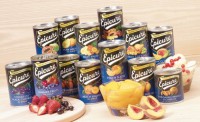 Our range of canned fruit. We mainly stock Epicure products but fill gaps in their range with other quality brands.

A range of gift baskets, hampers and gift packs. Some packed by us and some packed for us. This range will change during the year and will be much larger from October to Christmas.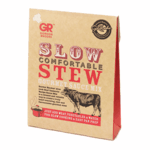 A range of Slow cooker mixes to add to your meat and vegetables.

Also suitable for conventional pan cooking.

Small pots of cheeses creamed with herbs.

A selection from our huge range of chutneys.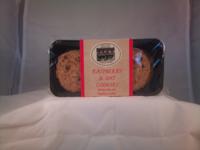 A great range of cookies in 10 different flavours.


A specially sourced range of gourmet French products.

Choose from our 14 pure coffees and 3 blends, all hand roasted in small batches at our Crouch Street store.

We also have a guest coffee range that changes regularly and a range of ground, flavoured coffees.

Classic French mustards picked by us for depth of flavour.

We stock a large range of sweets in two styles of jar.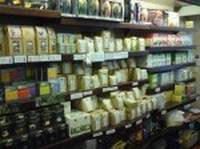 Please browse through our wide range of teas. All available in 125g hand packed kraft bags.

Some of our range of herbs and spices from around the World.

We have a small range of tea towels, bags, aprons made from either linen or canvas.
All depict scenes from around Colchester, Britain's oldest recorded town.
Great as a 'take home gift' and also to order online when that 'take home' gift was forgotten for the pet sitter!
First class post should get it to you next day or so!

A small range of Provencal Honeys
Specially selected for taste

A small range of organic pasta shapes based on various cartoon characters.

The range also includes gluten free pasta and sauce.

A range of curds and diabetic preserves made in Essex.

Gourmet vanilla pods from around the World.

We stock the entire range of Wilkins of Tiptree Jams, marmalades, jellies and fruit spreads. We also have a selection from their chutneys, mustard, sauces and relish range. At Christmas we stock their Christmas puddings, brandy butter and mincemeat.