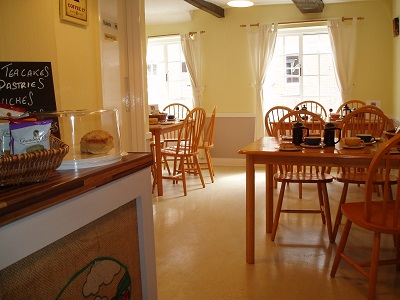 Visit our Morning Coffee Rooms 'Upstairs at Guntons'
The Only Cafe in Colchester that hand roasts its own coffee
Originally opened in 1960, the café was used as a place where customers could relax and enjoy a cup of Gunton's hand roasted coffee whilst their order was being chosen and packaged by the shop staff.

Now, the café has its own clientele and caters for a wide range of people, some who drink the 'House Costa Rica Coffee' and others who experiment with any one of 15+types in individual cafetieres. We also serve Espresso and cappucino made using 'Tiger Stripes' Coffee beans.

Recently refurbished, the seating area is now bright and airy and a relaxing place to enjoy a coffe whatever your preference.


Open daily from 9.30-12.30, Monday to Saturday.
(Last serving 12.15)

Come in and enjoy a cup of Gunton's freshly hand roasted coffee.


Cafe Menu
CAFETIERES
(Per Person)
Brazilian Santos
Colombian
Costa Rica
Mountain Blend
Breakfast Blend
Mocha
French Roast
Continental Dark Roast
Decaffeinated
Monsoon Malabar
Kenya Peaberry
Kenya AA
Sumatra Lintong
Old Brown Java
Tiget Stripes
and
Jamaican Blue Mountain

Plus 'Guest Coffees' as available.
Currently Paradiso and Cuban Cubita.

House Coffee

Costa Rica per cup

All served with either hot or cold, fresh milk.

We also serve various types of tea, herbal infusions and hot chocolate.
With canned drinks, milkshakes and juices for those that prefer a cold drink.

To compliment your drink various biscuits,
Tiptree Patisserie cakes and traybakes are available
along with cheese or fruit scones and teacakes
and also award winning Raynor's sandwiches.

Right panel
Clicking outside this panel wont close it because clickClose = false